Expo-Artiste anniversary exhibition
This exhibition runs between the 2nd and the 15th of February 2018 to celebrate the third anniversary of the Expo-Artiste artists association in Clermont-Ferrand. It features a selection of 30 works from Expo-Artiste members. Admission is free.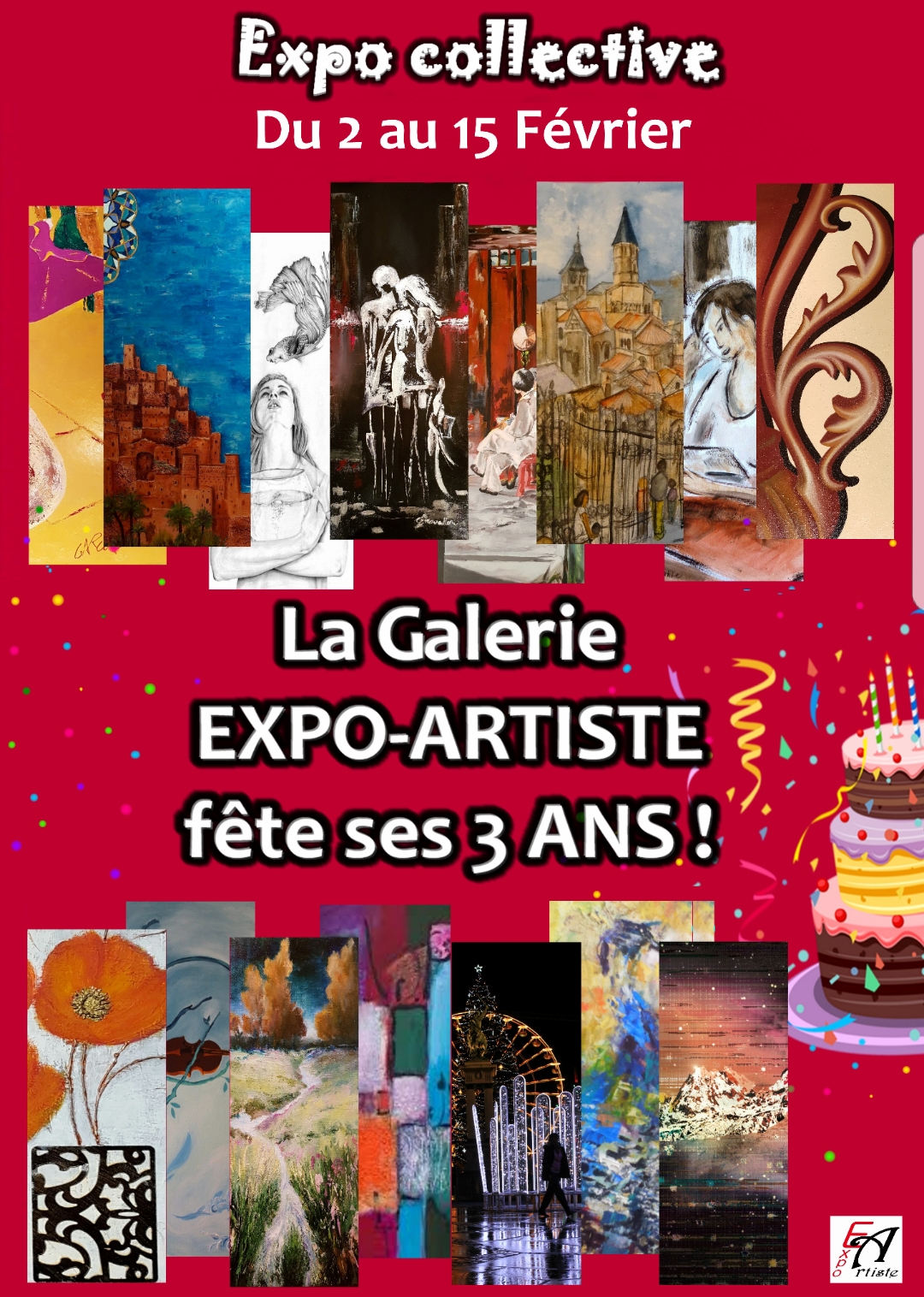 Address of the gallery: 48 rue du port, Clermont-Ferrand, France.