Opening at Volcanic'Arts gallery
We are celebrating the success of this weekend during the "Ateliers Sauvages", where we exceeded 960 visitors!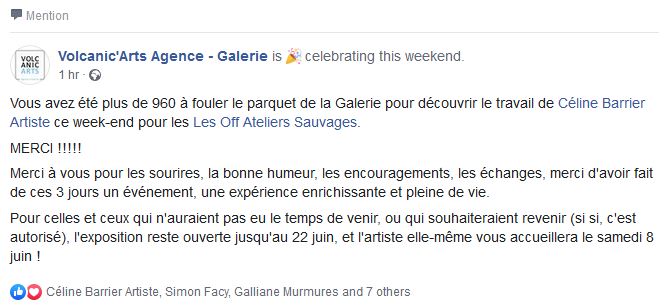 « You have been more than 960 visitors to discover the work of Céline Barrier this week-end.

« THANKS!!!

« Thanks for the smiles, the good mood, the encouragements and all the exchanges. Thanks for turning those three days into a memorable event, a rewarding and vibrant experience.

« For those who couldn't attempt or wish to come back, the exhibition remain available until the 22nd of June. The artist will be present on the 8th of June. »
The exhibit will be visible until the 22nd of June at the gallery Volcanic'Arts,Clermont-Ferrand.
From Tuesday to Saturday : 10:00am to 12:00am & 12:00am to 07:00pm.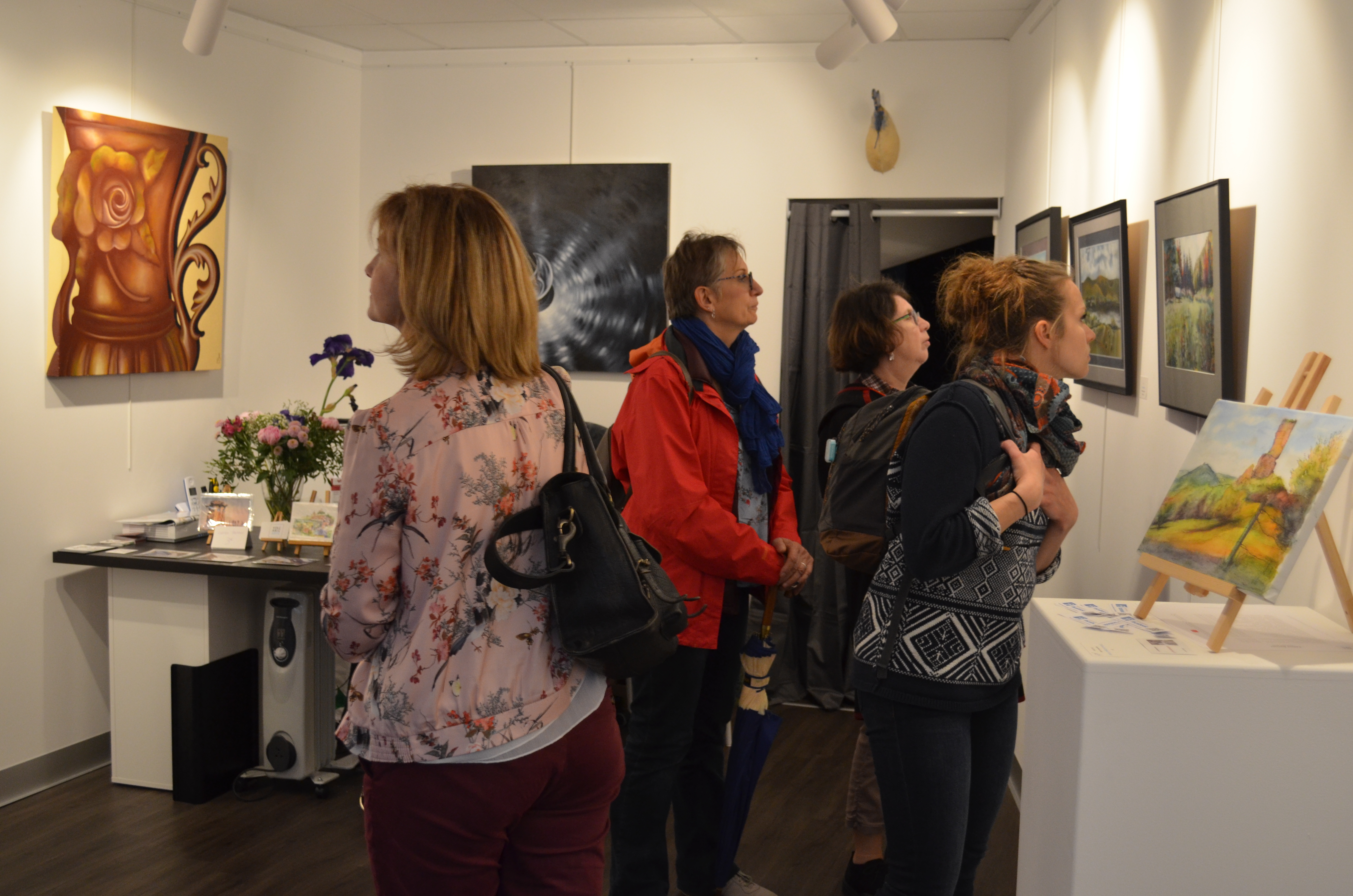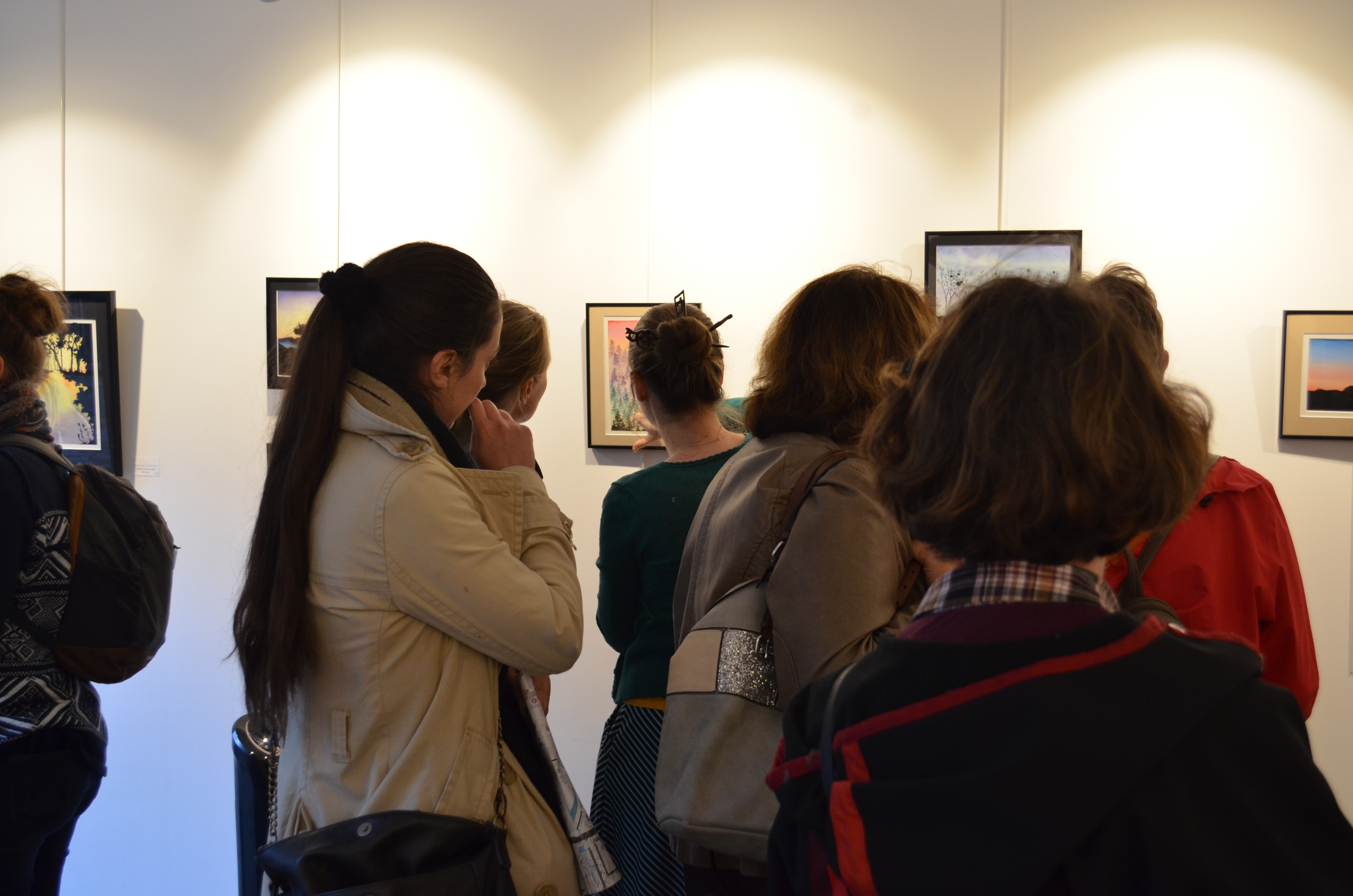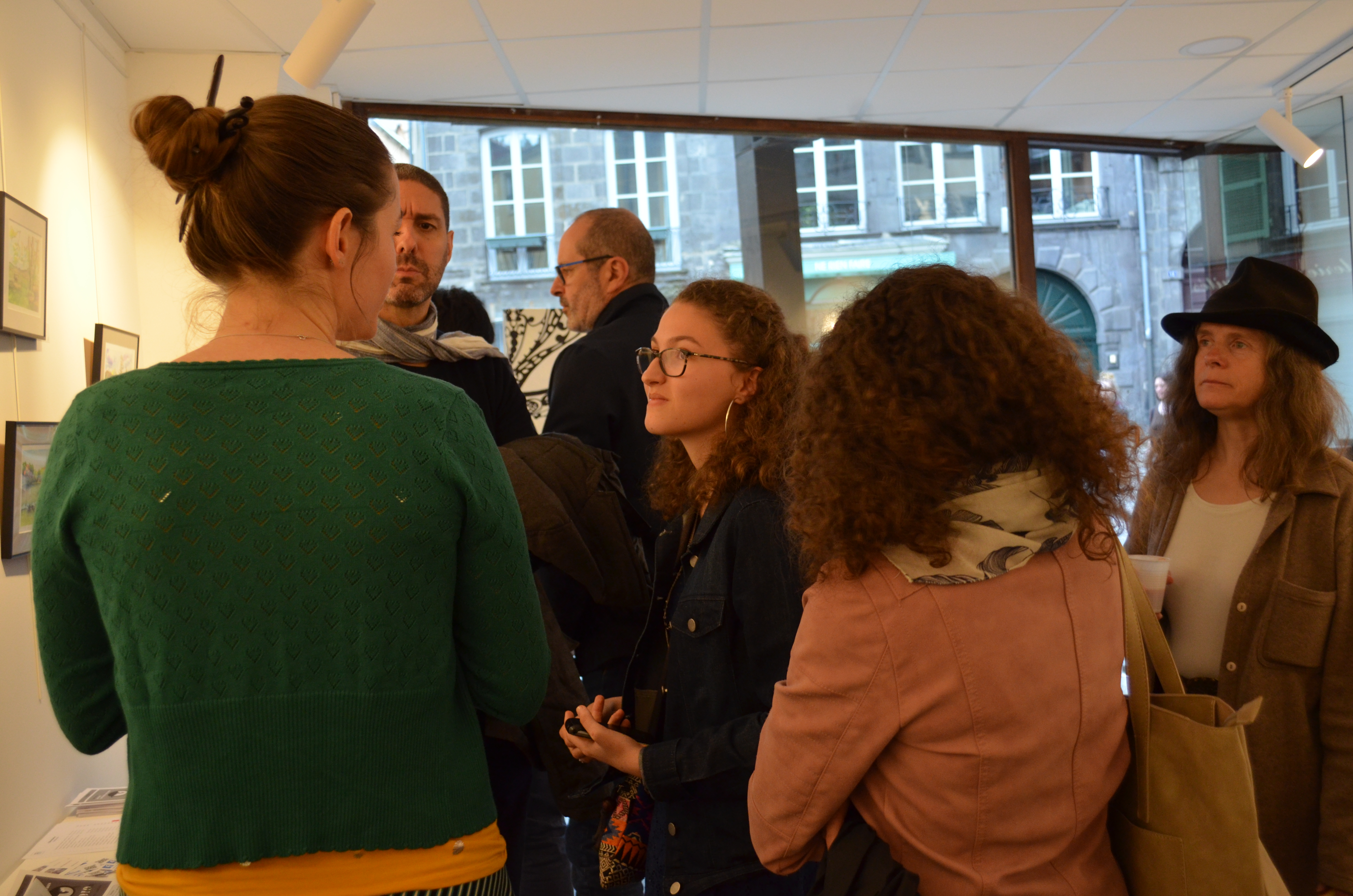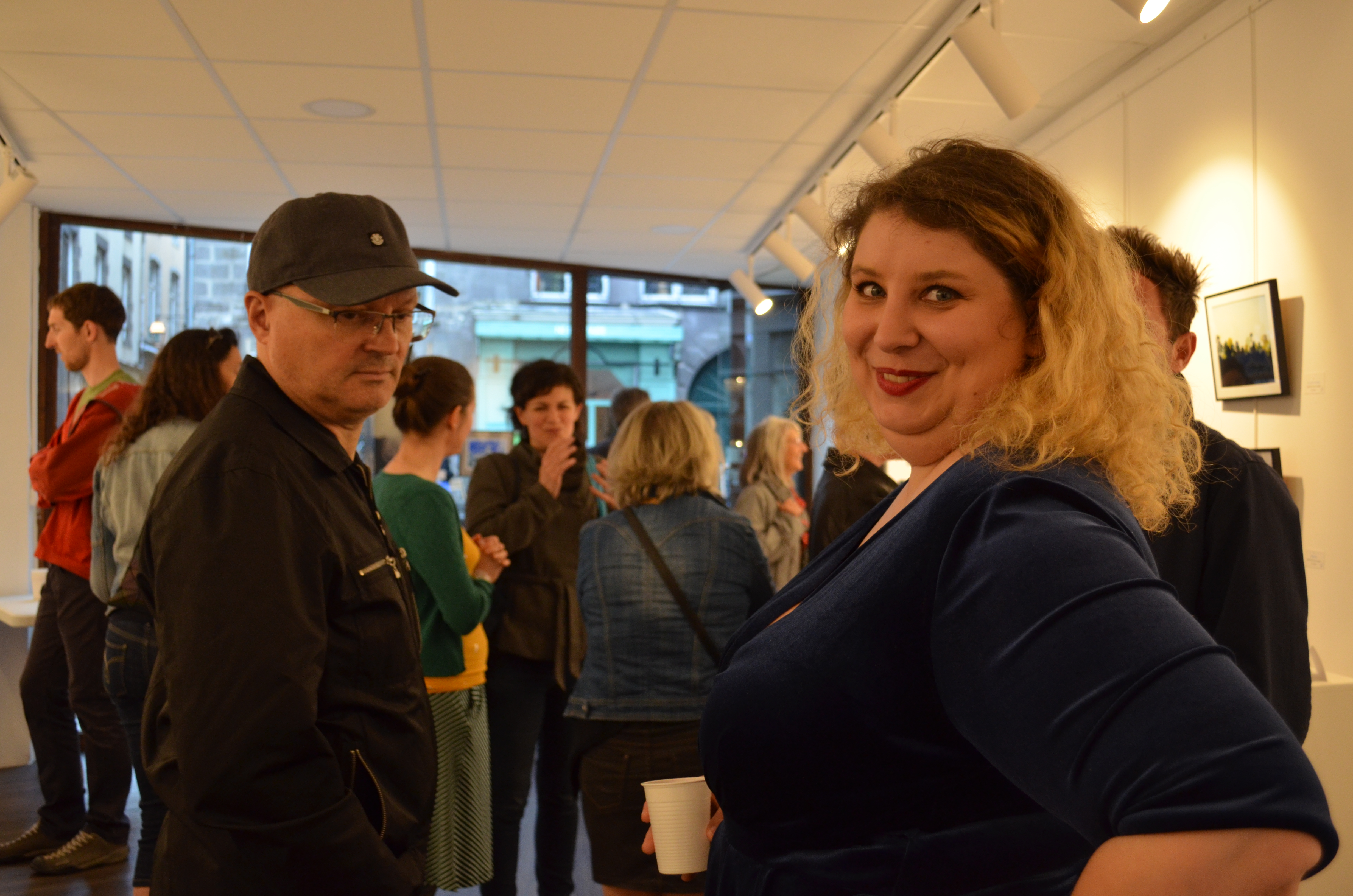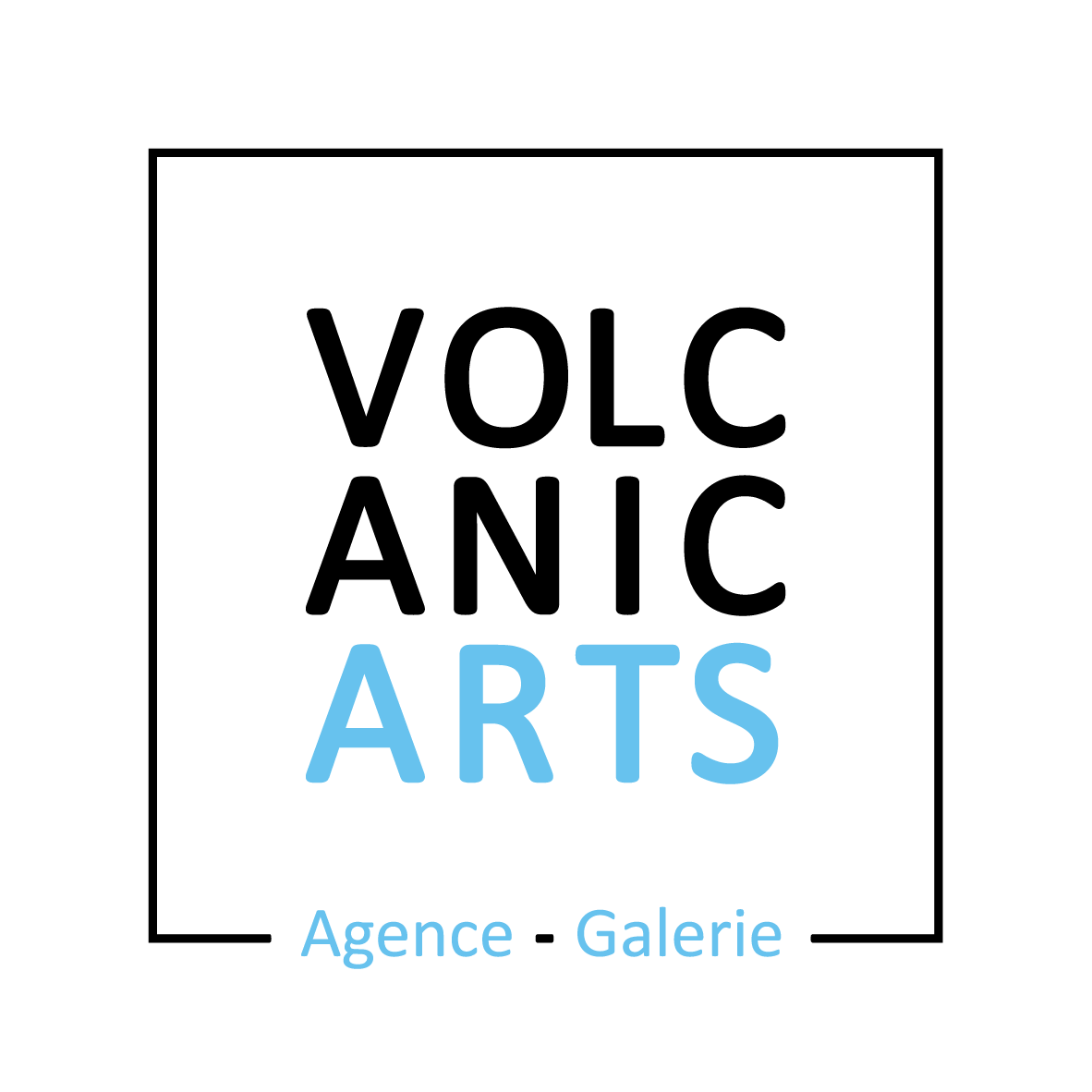 Agence Volcanic'Arts
3 place du Terrail
63000 Clermont-Ferrand
http://volcanicarts.fr/